Give something back-packing
Our mission is to create a movement of backpackers to pick up trash during their journey (or at home) and reduce the usage of single-use plastic. We're about to start a challenge to collect 100.000 bags of trash in 1 year with everybody who wants to join the community. If you want to join us: sign yourself up!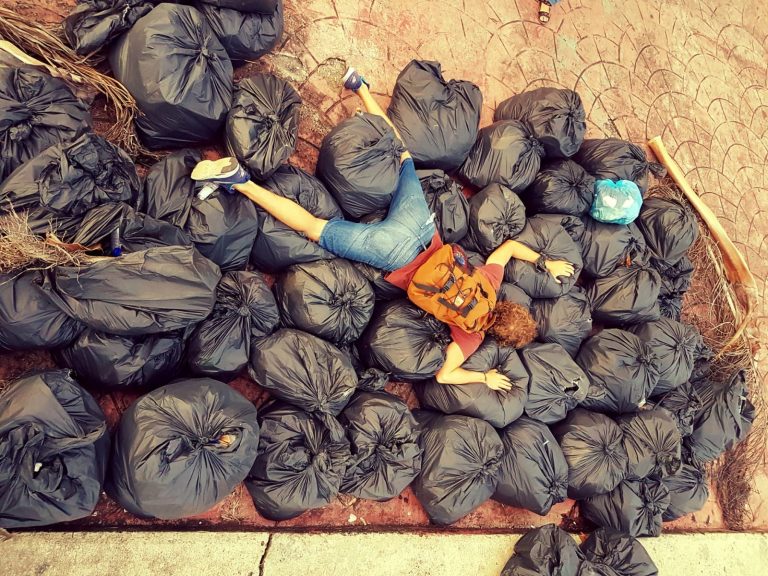 It started in Thailand and Laos when I traveled for the first time. I got confronted with several extreme polluted places and was shocked to see that apparently nobody cares about it. When I went back to Asia in 2017, I saw the same thing in other countries. Many backpackers that I met along the way shared the same concerns and I appreciated the conversations, but at the same time I thought "We are talking about this, but what are we going to do to solve the problem?". – Tijmen Sissing
Read more here or check our facebook page. The complete story will follow soon.
Sign up for the newsletter if you want to know what you can do to help. If you'd like to partner with us or be our sponsor, let us know by using the form below. If you'd like to donate, go to this page.