World Cleanup Day Sangihe 2019
Finished on: 21/09/2019
Location: Pelabuhan tua tahuna, Apeng Sembeka, Kepulauan Sangihe Regency, North Sulawesi, Indonesia
Event story
It was a beautiful day for Trashpacking.
"Today Sangihe's WORLD clean up day event was successful. With a total number of 2,465 volunteers.
We also managed to collect 771.3 kg of waste consisting of:
Plastic 162.1 kg
Organic; 110.5 kg
Other (mixed); 498.7 kg

Thank you to all those who have been involved. Thank you to the government of the Sangihe island district through the Department of the Environment which also supports us."

#Kami13juta
#Cleanupforpeacefullindonesia
#Mehengkenusawastebank
#Sangiheisland
#therashpackers
#Indonesia

Cc : Trashpackers , @Globalcleanuprelay.
Amount of bags collected
100 binbags collected
Photo of collected bags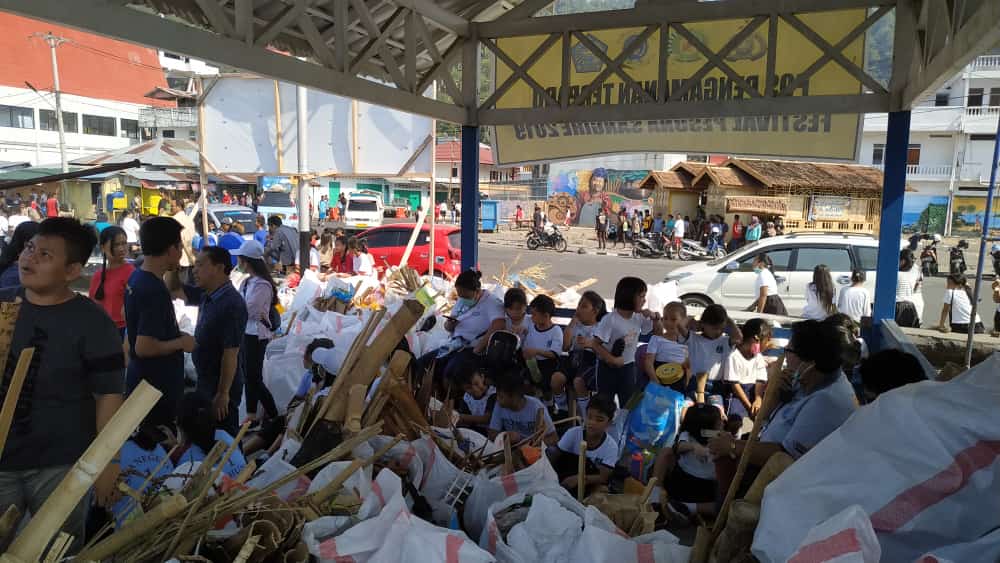 Extra photos