Scuba & Trashpackers – Vinh Luong – Nha Trang
Finished on: 20/02/2019
Location: Vĩnh Lương, Nha Trang, Khanh Hoa Province, Vietnam
Event story
MISSION ACCOMPLISHED!

This was an unbelievable cleanup, a beach that went from horror to heaven!

Harrie and Duncan made a trashpacking tour from South to North Vietnam with Scuba and found this beach in Nha Trang. After a first cleanup they've decided to go back to get the job done.

We wanted to supported them! Together with our trash pro Yen, many volunteers, NGO's, companies, locals and tourists we've worked on this.

The government helped with excavators and filled up over 45 trucks of trash (118.000 kilo's = 23.000 bin bags!) Even the military came over to help.

Instead of just cleaning this up, we really wanted to change this spot. We've installed a football pitch for the local village children, so they wont see it as a landfill anymore but feeling a connection with this beach.

Ans that's a big success! Yesterday we came there and there were many kids playing football.

We even cleaned a second beach and left a wall painting where fishes eating plastics with the text "Fish eat plastic, human eat fish. Protect our ocean, support your town".

There is a community formed that will do weekly cleanups to maintain the beach. At last but not least we went to 4 schools and gave a presentation for in total 1700 kids!

We are amazed about what we've accomplished just because of so many people came together...

Start also trashpacking when you're travelling. You CAN make a change!
Amount of bags collected
21440 binbags collected
Photo of collected bags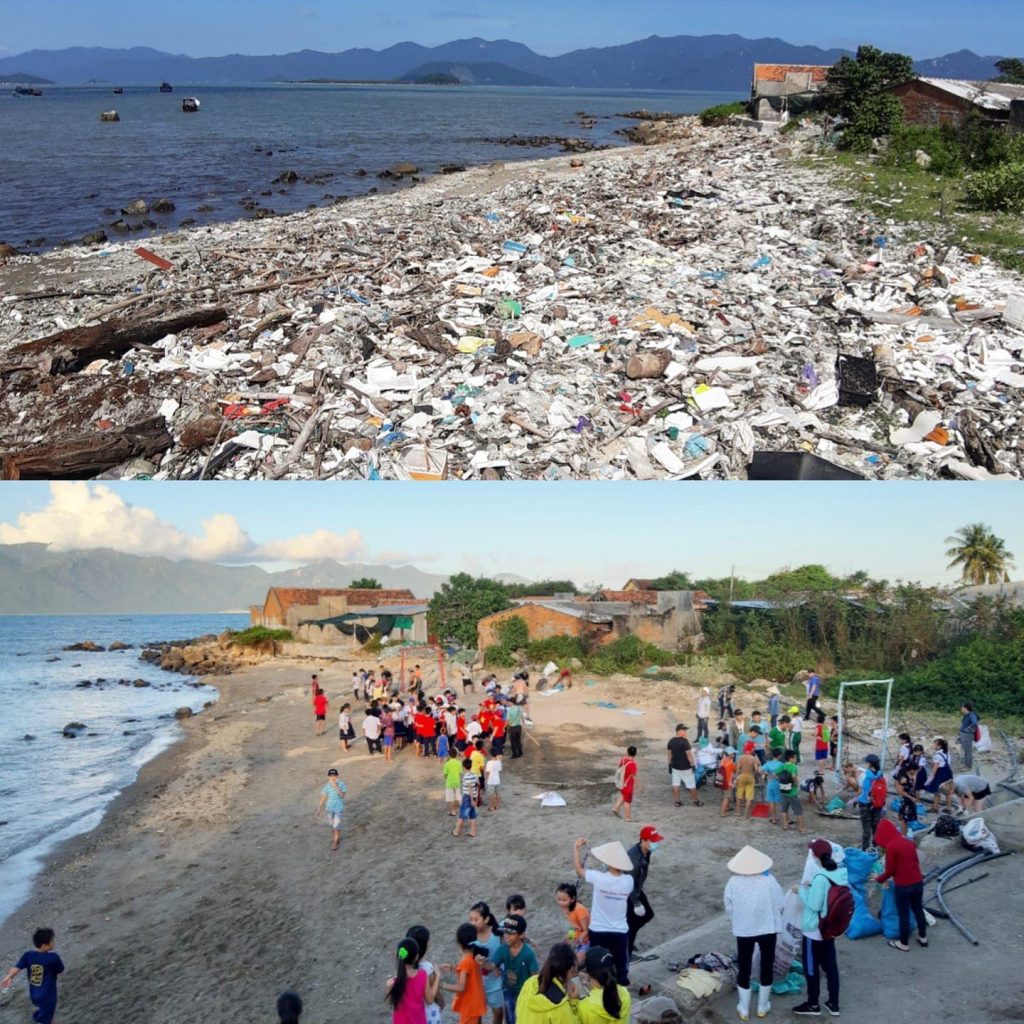 Extra photos