Sunset Cleanup – Siray Bay
Finished on: 14/01/2019
Location:
Event story
If you go around Phuket you see pretty nice and clean beaches, ofcourse where the tourists are comming. But not a lot of tourists are going to Siray Bay - Koh Sire. The whole beach was full with plastic!

When i talked about the idea of doing a cleanup, my whole hostel (at Vitamin Sea) was enthusiasic so at the same day we did it. The owner borrowed a pick-up from her aunt, we brought a gituar and some bin bags and BOOM!

A nice cleanup by sunset with 15 Trashpackers in total, 34 bin bags.
Afterwards a free dinner for the volunteers and a jamsession at the beach.

*The day after another Trashpacker went back to collect 11 more bin bags so the whole beach was clean!
Amount of bags collected
34 binbags collected
Photo of collected bags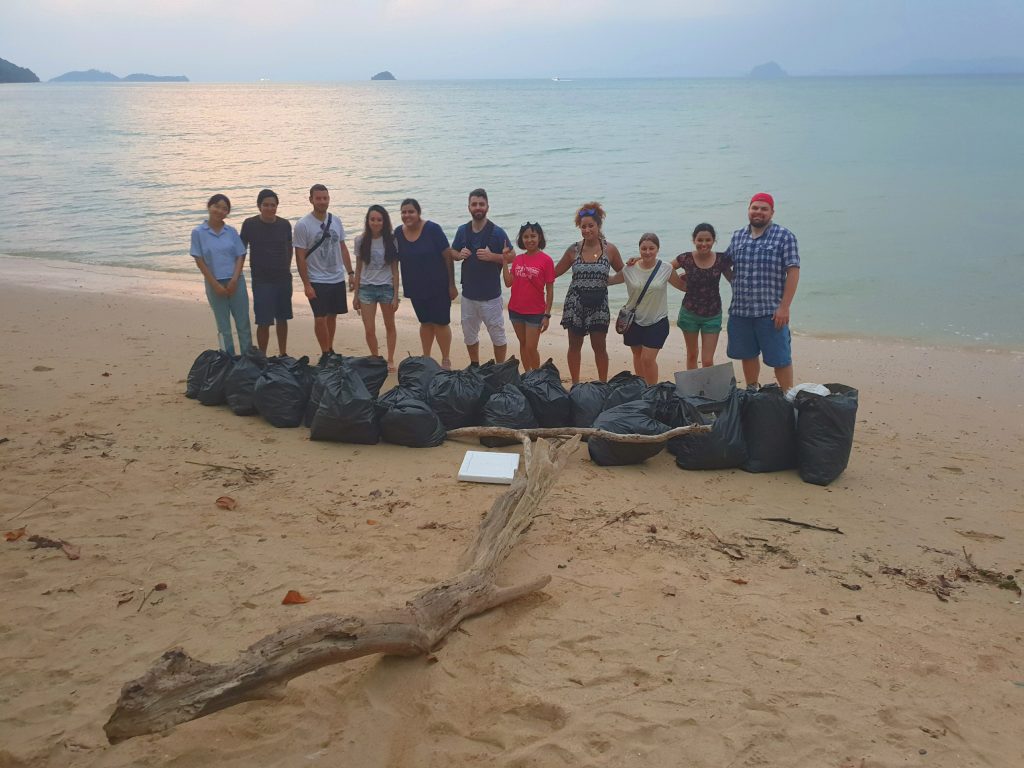 Extra photos