SCUBA #beachpicup Vinh Luong – part of the SCUBA #picuptrip
Finished on: 22/12/2018
Location: Vĩnh Lương, Nha Trang, Khanh Hoa Province, Vietnam
Event story
The Sixth clean event of the SCUBA #picuptrip was a TOTAL SURPRISE and an incredible experience!

After leaving Nha Trang en route to Pleiku we headed north along the coastal road a came across a small fishing village with the most polluted beach we had both come across! We then decided that we couldn't just drive away from this so we altered our plans and pledged to clean as much up of the beach as we possibly could in our limited time frame!

What we and with the help of 27 volunteers spread across 16 hours was incredible. Volunteers couldn't help for long because they had other commitments but what they achieved in this time was remarkable and we will be forever in their debt!

A special Mention to now SCUBA Ambassador Toa Tan as her help and commitment to the task was amazing and we couldn't have done it without her!

After a lot of hard work, scratched legs and sun bunt backs we can proudly say that we managed to remove 301 bags of plastic and clothing, over 300 kg of fishing netting and over 750 kg of drift wood!! WHAT AN ACHIEVEMENT!

I hope this will go down as our most 'successful' clean because seeing that much pollution is heart breaking and needs to stop.

Adios para ahora!
Amount of bags collected
301 binbags collected
Photo of collected bags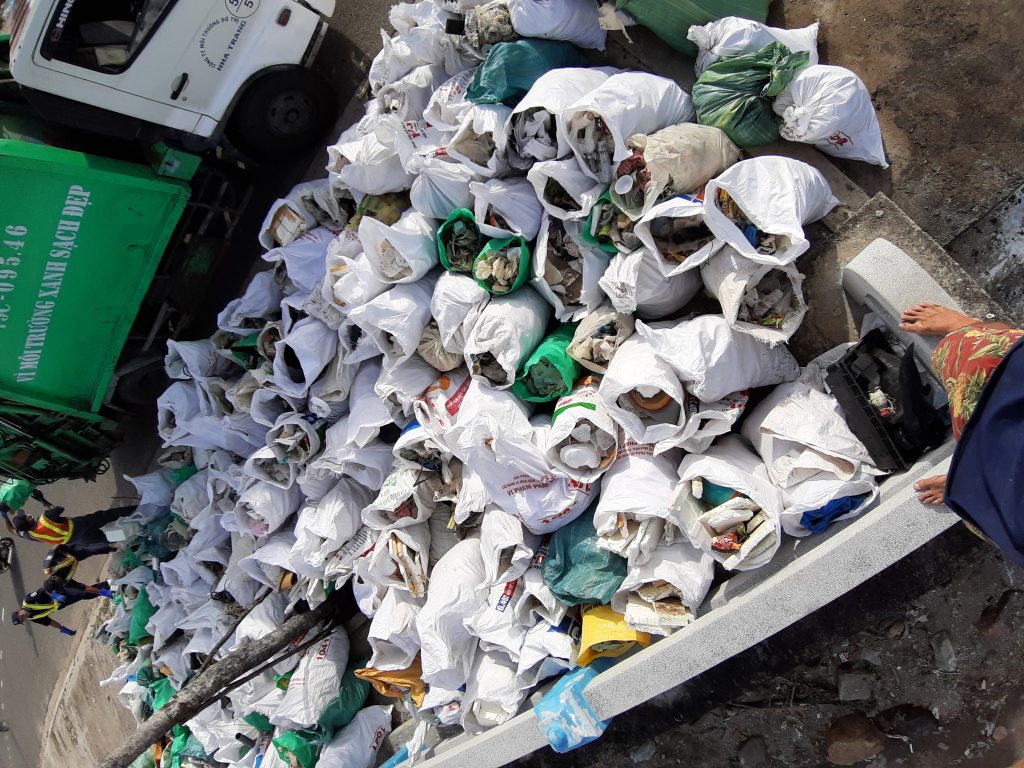 Extra photos