Clean up at Nevado de Toluca, México
Finished on: 17/03/2019
Location: Nevado de Toluca, State of Mexico, Mexico
Event story
It was a beautiful day for Trashpacking. We explored, had fun, enjoyed and cleaned up. During this cleanup we discovered one of the most special places to experience when visiting Mexico City, Nevado de Toluca.

We were a group of 19 people. I divided the event in two parts: The first was for getting to know each other, and getting to know the spot. We explored the crater in which you can find two lagoons, and wander around looking for spots for very cool pictures. After a break for lunch we began the second part which was precisely the cleanup.

We went to a part of the volcano in which most of the trash is dragged by the wind. Most of it consisted on plastic bottles, wrappers, tissues and cigarettes.

Besides collecting 15 bin bags, we filled a blue bin that was laying in the middle of nowhere, and a box with various pieces of glass. 4 policemen working on the spot joined us and some visitors told us about other places in which we can organize more cleanups.

It started raining ice drops so we had to leave in a hurry to avoid getting trapped in the volcano on a storm. Unfortunately given the hurry, we took a very quick photo with the bin bags, and not all of them where pictured. But I guess the important thing was the act of collecting them and how much we enjoyed.

To finish an awesome day, before entering back in Mexico City, we stopped in the highway to have delicious tacos and quesadillas made with blue corn tortillas. A must when visiting Mexico!

All the bin bags where brought back to my home and another of the participants´ home in Mexico City, where we gave them to the trash truck the next morning.

Since the day I started planning the event till the very moment of it becoming true, and still today, I've been feeling very happy and supported by all of those who got interested and all who were able to participate. We enjoyed and discovered a breathtaking place, made new friends and did something great for nature. This was without a doubt one of the most beautiful days I've experienced.
Amount of bags collected
15 binbags collected
Photo of collected bags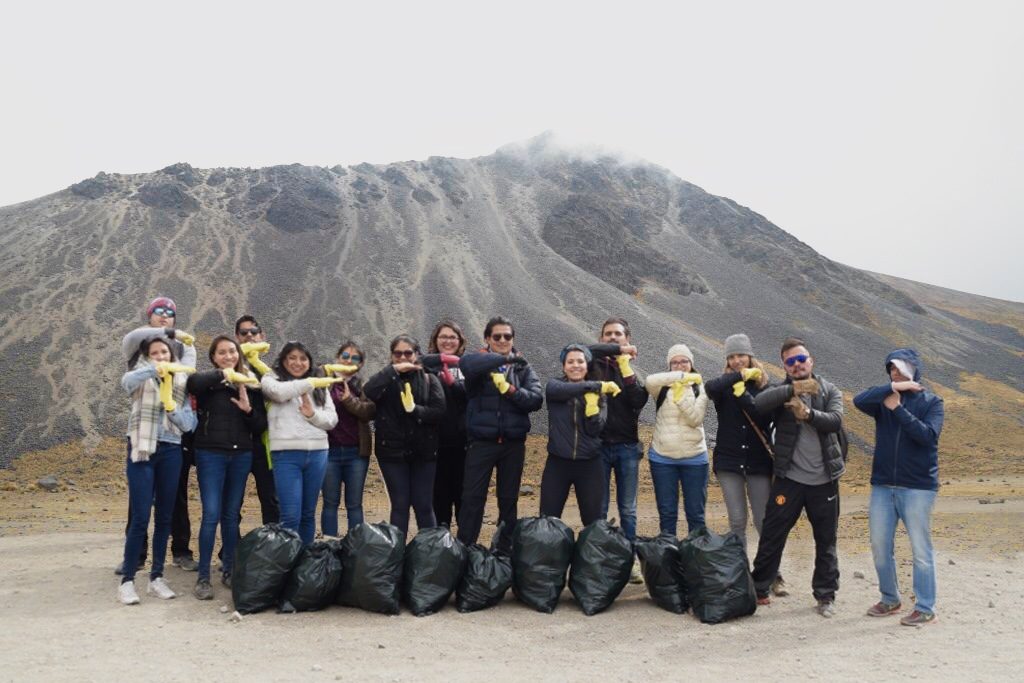 Extra photos