Bike and Battle: Bangkok Cleanup Competition
Finished on: 27/01/2019
Location: Co van Kessel Bangkok - Bike and Boat tours, ซอย 24 Talat Noi, Samphanthawong, Bangkok, Thailand
Event story
The coolest cleanup so far: Bike & Battle, The Bangkok Cleanup!

A competition of 30 volunteers who are batteling to collect the most bin bags while they're biking trough the authentic back alley's of Bangkok. With prizes to win: reusable bags & metal straws!

The green team won with 48 bin bags against 39 bin bags from the red team. And man... what a fun day! 87 bin bags in total...filled with the weirdest stuff i've ever found. Take a look in our after movie.

A special thanks to Co van Kessel Bangkok Tours who sponsored the bikes and their support.
Amount of bags collected
87 binbags collected
Photo of collected bags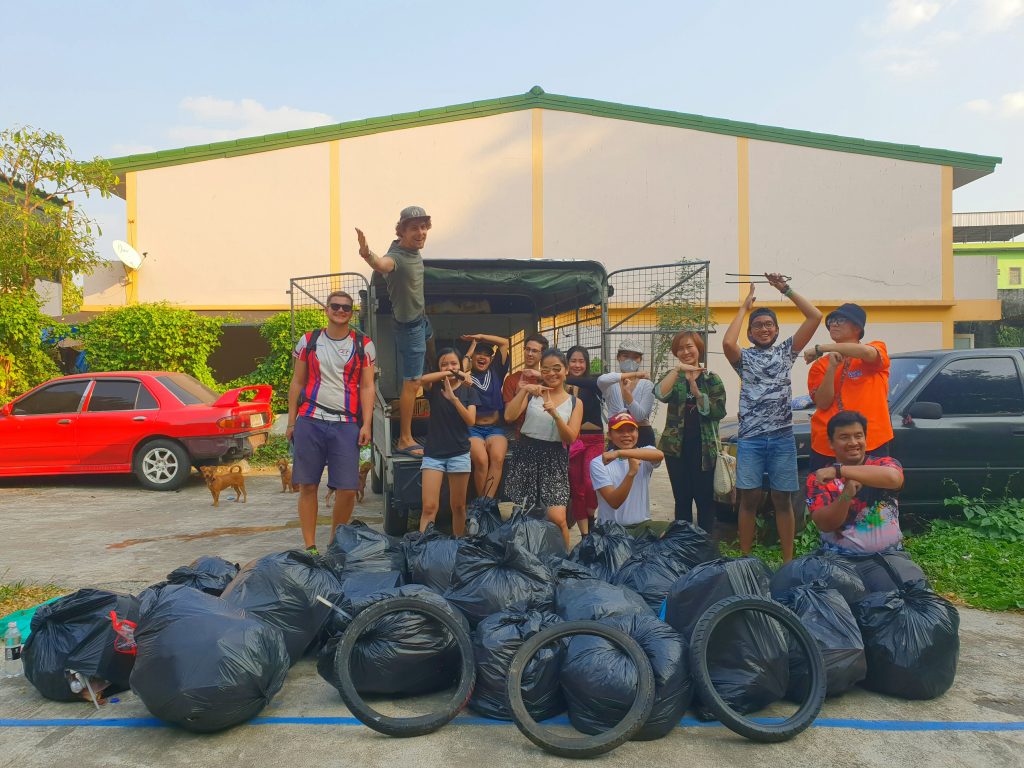 Extra photos