Beras Basah Jungle & Beach Cleanup
Finished on: 18/12/2018
Location: Pulau Beras Basah, Kedah, Malaysia
Event story
27 Trashpackers (+ 21 surrounders that joined us for a while)
129 bin bags
1023 kilo's of trash
In just 2 hours!

BAM!

Just 2 days before this event i was on Beras Basah and after the cleanup we did there, i found this woman that was also cleaning up (on a solo mission). Appartenly she lives there and after talking with her it seems that she's really desperate about the pollution on the island. The monkey's grab the plastic on the beach (mosty from tourists) and they bring it into the jungle, so it's all over the place. In an interview with her she explained the island never got cleaned up for years. I asked her how i can help her and what she needs and that answer was simply: ''People''.

So i challenged myself to organize a jungle- and beach cleanup within just 2 days. I had to arrange the boats, a poster, food, involved hostels and as much people as possible. In total 48 Trashpackers showed up!
Amount of bags collected
129 binbags collected
Photo of collected bags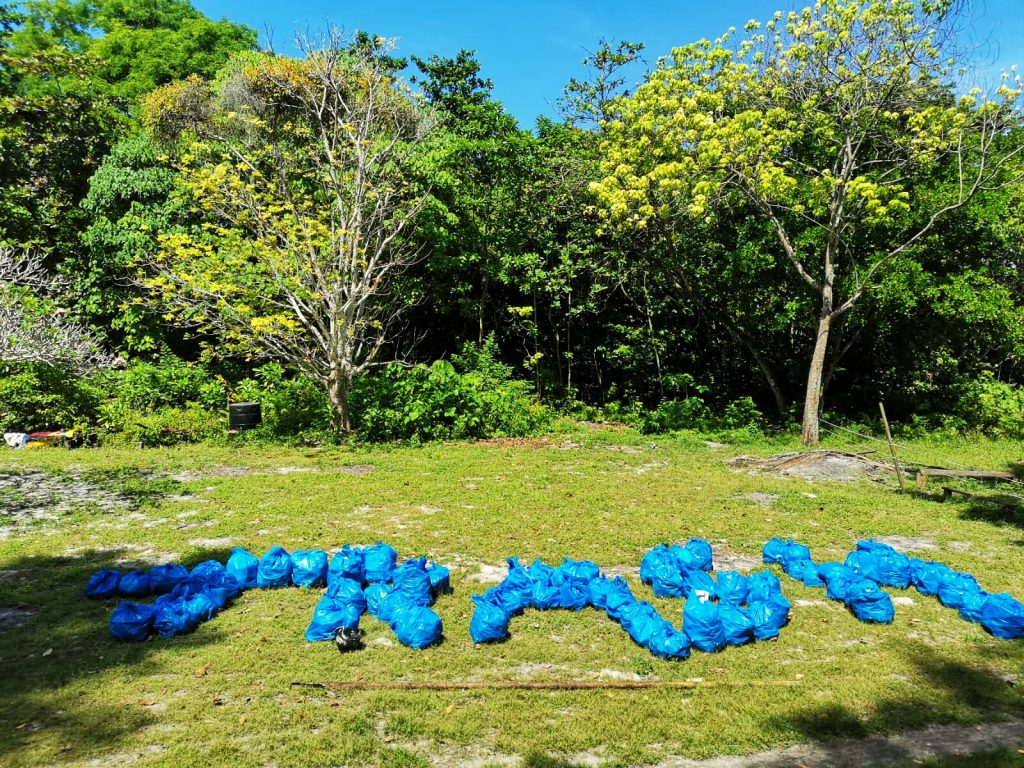 Extra photos